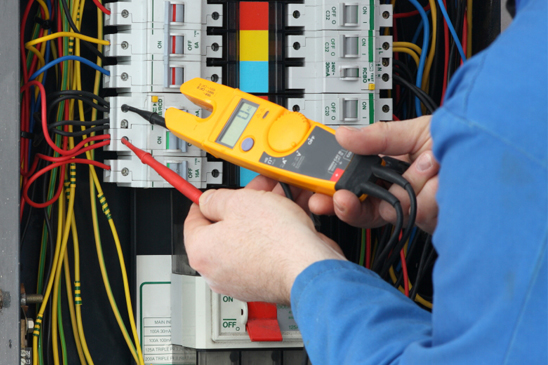 15/01/2018
Early signs of serious electrical problem in homes are frequent tripping of circuit breakers, mild shock when touching an appliance and flickering lights. Although these many not immediately result to electrocution or fire hazards, these signs should be addressed early on.
For instance, occasional or frequent tripping of circuit breakers is caused by frequent overloading. This overloading might be a result of:
Low amperage (this needs switchboard upgrade)
An appliance is pulling too much electricity from an outlet or circuit
Old or faulty wiring (wide electrical fluctuations can cause electrical surge)
Regular use of extension cords (unstable electrical flow can also cause surges)
Electrical safety troubleshooting and prompt repair
When the early signs appear, many homeowners and property managers immediately contact a professional electrician to prevent fire hazards and other safety issues. For example, here at East Coast Currents we promptly arrive on site to figure out electrical problems before they become fire hazards.
Our experienced technicians use modern electrical testing equipment for accurate troubleshooting. Once the root cause is identified, we can then perform the necessary repair and rewiring. We can also upgrade and design your switchboard to better accommodate your lifestyle and electrical demands.
How to further improve safety
Electricians may also install RCDs (residual current devices) which automatically switch off electricity whenever there's a fault. This will prevent you from getting an electrical shock if you accidentally touched an exposed wire.
Some homes may also need a complete rewiring to better accommodate modern electrical demands. This is especially important for old homes and apartment buildings. In addition, more dedicated outlets should be installed so you won't rely on extension cords.
Signs of electrical problem in homes: take action now
Don't wait for the problem to become worse. Even if it's just a flickering light, call an electrician right away. This might be a sign of faulty wiring or frequent overloading which can cause a fire hazard.
Contact us today here at East Coast Currents if you require a fast and professional service. Aside from electrical inspections and repairs, we also do the following for homes and businesses in the Sydney metro area:
Full design and installation of new home electrical systems
Upgrade and replacement of wires, switchboards and other electrical fixtures
Installation of electrical safety devices
Setup of smoke alarms
Installation of new wires and outlets for additions and renovations
Call us at 0434 276 144. We're available 24/7 for any kind of electrical work.